Brought to you by: ExploreFlix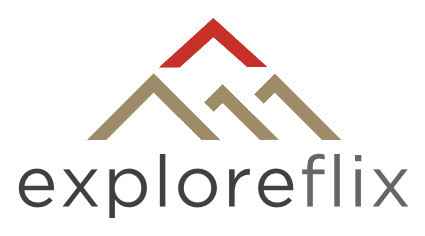 Kids LOVE watching Netflix! But did you know there are some things that are more healthy than Netflix for their mental, physical, and spiritual well-being?
Here are nine healthier alternatives to Netflix:
Impossible™ Meat: Don't worry, you have to eat a TON of soy leghemoglobin and cultured dextrose before it kills you.
Taking the Tide pod challenge: Risky, but still safer than Netflix!
Being left unsupervised with Joe Biden: He'll usually just tip over like a marble statue if pushed away.
Playing in the lion enclosure at the zoo: At least you don't have to worry about the lions secretly indoctrinating your kids.
Filming a movie with Alec Baldwin: Unless it's a Netflix production.
Deep-fried bacon-wrapped Twinkies: And much tastier, too!
Working as rodeo clowns: At least your kid is getting some much-needed exercise.
Family trip to Burning Man: A wholesome family time compared to what you'll find on Netflix these days.
Crossing the southern border unaccompanied: You may get a free trip to Martha's Vineyard!
---
NOT SATIRE: Attention Parents and Grandparents!
PUT YOUR KIDS ON A HEALTHY DIET.
What are you feeding your family? The right food is essential for children to grow up straight and strong. It's the same with entertainment. A bad diet of programming can weaken their convictions, undermine your family's foundations, and leave your kids malnourished.
Join the hottest new streaming service for Christian families, ExploreFlix!
Get started today and enjoy 7 days FREE with NO obligation. Get access to hundreds of great films, documentaries, concerts, children's programs, and more!
---
Kyle Mann was just minding his own business, when- BOOP! A wild Gender Fairy appeared!
Subscribe to our YouTube channel for more tactical instruction