Brought to you by: Revelation Media

After banning the Russian Orthodox Church in the country, Ukrainian President Volodymyr Zelensky is now reportedly banning the Ukrainian Orthodox Church, which has approximately 10,000 parishes throughout the nation. With his increasing power and the ongoing hostilities in Ukraine, the government's crackdown on religion could potentially continue unchecked.
The Babylon Bee has obtained the following list of other churches Zelensky is rumored to be considering banning:
The Sri Lankan Orthodox Church: No one knows if this actually exists, but Zelensky is apparently doing his best to cover all the bases.
Compelled Vertical Elevation Revive Community City Church: Or any church where the pastor wears skinny jeans.
Any church that refuses to hang up a pride flag: LGBTQIA+ Pride is the only officially sanctioned religion of NATO.
Country singer Eric Church: Not because of any religious threat, but strictly based on his music.
The church kids make with their hands when they do "here's the church, here's the steeple, open the doors, see all the people": The state strongly opposes teaching children any religious imagery.
Any church behind on their payments to him: You want to preach? You need to pay up!
The Church Lady from SNL: Reports indicate all other Dana Carvey characters are also prohibited.
Chick-Fil-A: Everyone knows it's a church masquerading as a fried chicken restaurant!
---
NOT SATIRE: Ukraine needs Bibles!
As the war in Ukraine passes its one-year mark, over 17 million Ukrainians are now in desperate need. RevelationMedia is expanding aid and partnering with local believers who are risking everything to bring God's Word and help to the suffering people in Ukraine. With your support, we can provide critical aid and Bibles to those who are in desperate need.
Make a donation and your contribution will be shared directly with ministers who are working in both the de-occupied and Russian-controlled areas of Ukraine. Through bringing critical aid and spiritual support, our partners are sharing the light of Christ in war-torn areas where few people can go.
Click here to make a donation today to help bring God's Word into Ukraine.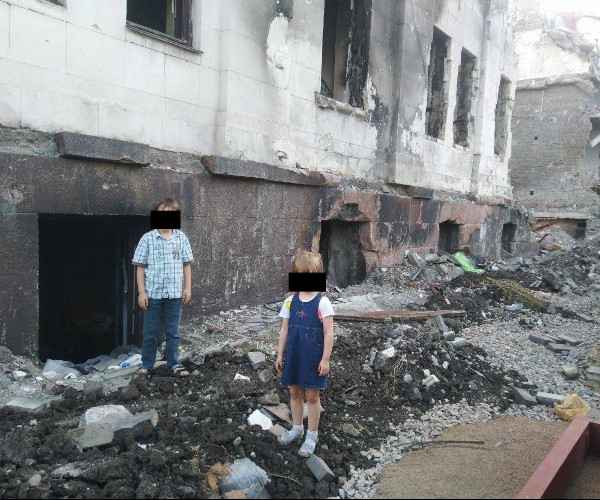 ---
Here is a comprehensive list of the only instances it is acceptable for men to shed a tear.
Subscribe to our YouTube channel for more tactical instruction