Canceling debts is popular! As it turns out, Americans love it when the consequences of their own poor choices are paid for by others. To give the people what they want, Biden has announced plans to cancel these other debts as well:
All casino debt: Now you'll have more money to spend at the casino!
Whatever you still owe on your iPhone 13: 72 easy payments of $100? How?!
The $300,000 you spent to make your Raid: Shadow Legends character look awesome: Americans shouldn't have to work 3 jobs to pay off their level 99 Berserker Armor with custom decals.
The national debt of Ukraine: Also, Zelensky's brothel debts. It's for democracy.
All your old Kohl's cash that expired: It's immoral that Kohl's lets their cash expire. We must correct this grave injustice.
The $12,000 you lost on Bitcoin this year: Dogecoin buyers are out of luck. Sorry.
Your $458,000 hospital bill just to get your temperature checked: Oh wait--another bill just came in. Add another $1,200.
All the ticket money Rian Johnson owes Star Wars fans: We are owed reparations.
All the money you spent on DoorDash during the pandemic: Three grand? You fatty.
The U.S. national debt: Unfortunately, China might have something to say about that.
---
NOT SATIRE: Join a Truly Patriotic Marketplace!
Americans are discovering that if we want to change this nation, we have to change the way the marketplace works. That change starts with patriotic, America-first business owners like you, in a marketplace where consumers can be intentional with their dollars.
PublicSq. is an app and website that connects freedom-loving Americans to the businesses that share their values. Discover a nationwide platform with the largest gathering of patriotic consumers and businesses our country has ever seen, and best of all: this marketplace is FREE to join.
To claim your free business listing and join the community of nearly 15,000 patriotic businesses and hundreds of thousands of consumers on PublicSq., click here.
We'll see you in the Marketplace!
To get started and shop your values, download the PublicSq. app from the App Store or Google Play.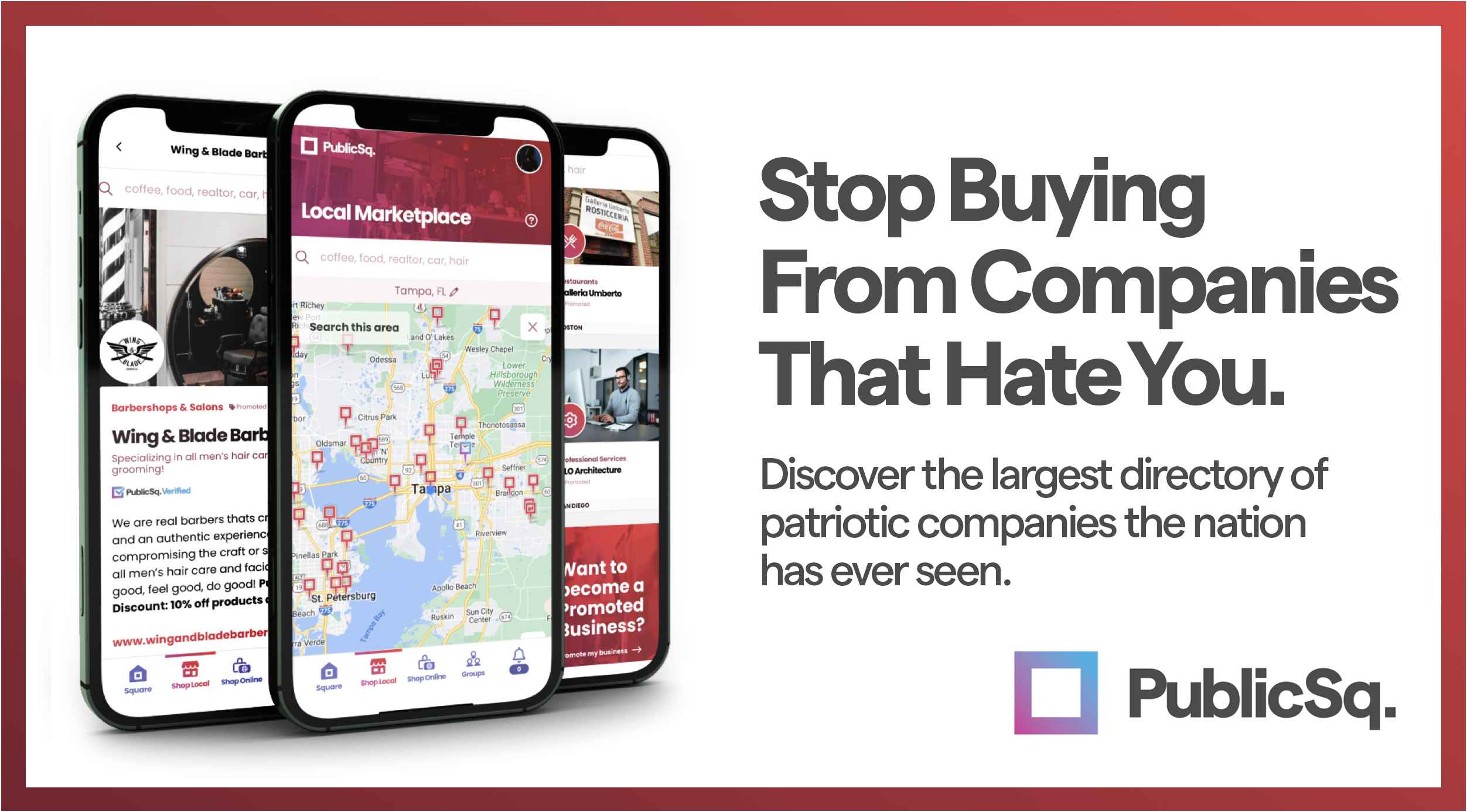 ---
Sick of the woke Oscars? Why not watch the first annual Babylon Bee Awards Show:
Subscribe to our YouTube channel for more serious journalisming