Brought to you by: PublicSq
As you may know, our government just passed a very important and necessary omnibus spending bill to make sure all the important government activities remain funded! Whew, what a relief!
We forced an unpaid intern to read all 4,155-page bill and report on some of the most essential programs being funded! Here they are:
$20 Million to teach transgender Argentinian farmers how to use TikTok: So very important. TikTok needs their voice.
$3 million to hire more guards for the ark of the covenant: Rumor has it Epstein's client list is in there.
$18 billion to cover Martha's Vineyard's new immigrant-deflecting dome: It's the compassionate thing to do.
$500 million to figure out what's in the omnibus bill: Our unpaid intern already did it for free so we're not sure why this is needed. We're sure the government knows what it's doing.
$8 billion to groom undocumented immigrant kids: Immigrants should have access to all the same grooming that American kids get in public school!
$12 million to figure out how to make COVID even deadlier: This is very important for science.
$100 billion to study inflation: What even causes it? Hopefully, they find out!
$31 Billion to shoot all the cows: It is Greta Thunberg's wish. So let it be written, so let it be done.
$1 million for research into Greta Thunberg comebacks on Twitter: She only has a meager team of 12 working on this.
$70 billion to figure out why kids love the taste of cinnamon toast crunch: We just LOVE science, don't you?
$2 million to outfit Zelensky with more sweet olive drab sweaters: He looks so dreamy in those.
$1.00 for the claw game in the rotunda: Thomas Massie needs something to do while his staffers are reading omnibus bills.
$100 million for the launch of Jan6+, the all-January-6th cable network: Finally, giving the people what they want!
$1 billion to study the environmental impact of lighting $1 billion on fire: Whatever the impact, we're sure it's totally worth it.
Wow! Thanks for taking care of us, Government! We look forward to seeing what's in next month's spending bill!
---
NOT SATIRE: Americans are discovering that if we want to change this nation, we have to change the way the marketplace works. That change starts with you, with your wallet, and by supporting America-first businesses. Imagine a world where every single dollar you spend could go towards companies that share your values for life, liberty, and prosperity. Now with the PublicSq. app, you can.
PublicSq. is an app and website that connects freedom-loving Americans to the community and businesses that share their values. With over 35,000 businesses in our marketplace, discover a nationwide platform with the largest gathering of patriotic consumers and businesses our country has ever seen. The best part of all, this marketplace is FREE to join for consumers and business owners alike!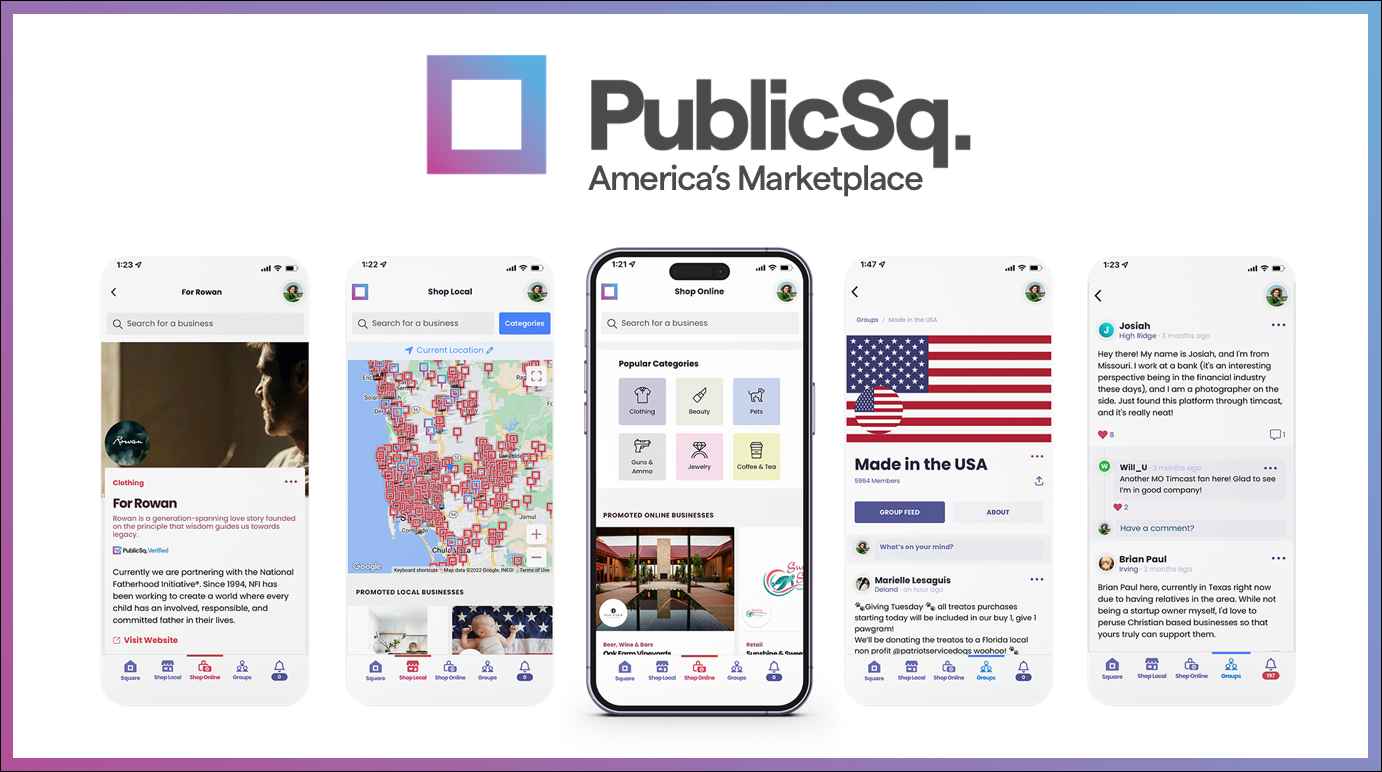 ---
Here is a comprehensive list of the only instances it is acceptable for men to shed a tear.
Subscribe to our YouTube channel for more tactical instruction