Brought to you by: Foundation for Economic Education
Parents around the world live in crippling fear of their children becoming fans of Dr. Jordan B. Peterson, which is a dark road that can lead to misogyny and fascism. If you suspect your baby is being indoctrinated by Jordan Peterson, it's important to recognize the signs.
The Babylon Bee is here to provide you with the following list of red flags:
He rejected the tyrannical confines of the womb: The escape is followed by a sojourn in the desert, aimless, confused, and deprived.
He cries a lot: Does your baby cry on a daily basis? Several times each day, perhaps? Guess what--so does Jordan Peterson. Big red flag right there, bucko.
His first words were "Archetypical themes are archetypical because they actually speak of the structure of human experience": If he's already philosophizing instead of saying "Mama" or "Dada," it's time to be concerned.
He cleans his crib: A newborn taking the initiative to clean up his crib is a powerful metaphor that he is taking control of his life.
He reads his children's picture Bible but says that Adam and Eve represent the dualistic nature of order and chaos present within each of us: Just read it and take it for what it says, kid. Sheesh.
Finishes breastfeeding session by shouting "Up yours, woke bottle feeders!": We'll see who nurses who.
Tells his grandmother "Sorry, not beautiful.": And no amount of authoritarian cheek-pinching is going to change that.
He only eats meat-flavored baby food: You want him to eat vegetables? It's like, NO!
If your baby is exhibiting any of the signs listed above, take swift action immediately!
---
NOT SATIRE: I grew up in the Soviet Union and understand the horrors of Communism and how socialism destroys an economy. Now, I serve as President of the Foundation for Economic Education (FEE), and my life's mission is teaching young people the ideas of liberty and free markets!
FEE educates high school students and even teachers about free market lessons we've learned from Milton Friedman, Thomas Sowell, Frederic Bastiat, and Hayek. Our flagship program, "FEE In the Classroom" is teaching thousands of high school students across the country but I need your help.
I am asking Bee readers to sponsor FEE In The Classroom by making a donation of $10, $50, $100, $250, $500, or even $1,000. My goal is to reach 16,000 more students in 2022 by raising $62,000 from Babylon Bee readers. Please click here to donate.
I am counting on your help.
Thank you,
Zilvinas Silenas
President
Foundation for Economic Education
Make an urgent donation today to stop socialism.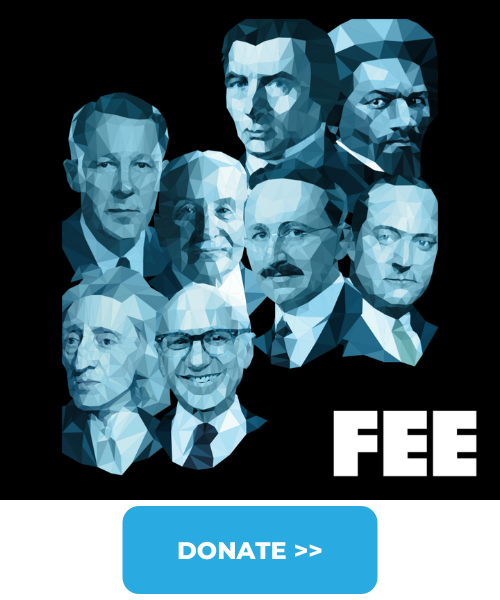 ---
Kyle Mann was just minding his own business, when- BOOP! A wild Gender Fairy appeared!
Subscribe to our YouTube channel for more tactical instruction